Mustcat is one of the most popular luxury catamarans in the south of the island for whale watching.
With a maximum capacity of 70 passengers, Mustcat Catamaran is one of the most popular luxury boats in the south of Tenerife for whale watching.
Depending on the amount of time you want to spend on board, there are three types of excursion, the details of which you can see in each of the options.
All of them, in addition to the sighting of the whales and dolphins that inhabit the waters of Tenerife, include open bar, shaded areas, snorkelling equipment, freshwater showers, on-board guide and free transport from the south.
Departure place: Las Galletas Harbour.
Note: Free transport from south area. (Pick up in the area of La Gigantes, Callao Salvaje and Playa Paraiso are subject to availability.)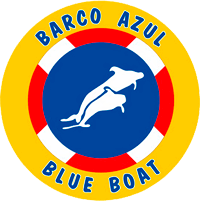 Certifications: Blue Flag
This ship has a Blue Flag. The observation of cetaceans is currently an exceptionally important tourist activity and generally represents, for the majority of people who undergo this experience, their first contact with marine mammals. In the Canary Islands, the observation of cetaceans for tourist purposes is regulated by Decree 178/2000 of 6 September 2000.
Free cancellation up to 24 hours before the excursion. If you cancel within 24 hours of the excursion, there will not be a refund.
Adults

Children
(4 - 12)
Infants
(0 - 4)