This catamaran is distinguished by being one of the most ecological of its generation. Relax on the solarium and enjoy the sea.
MAXICAT offers the choice of two different excursions:

3 hours: Visiting the coast to Costa Adeje.
5 hours: Visiting the cliffs of Los Gigantes and the Masca Bay

Departing from Puerto Colon in Costa Adeje on the Maxicat ecological catamaran, discover the fascinating world of the sea mammals that inhabit the waters of the Canary Islands and see them in their natural habitat including pilot whales and bottlenose dolphins.

Then relax on the spacious decks or choose a swim and snorkel in the crystal waters of the Atlantic Ocean.

Also included is an open bar throughout the excursion and food is also served.
Departure place: Puerto Colón.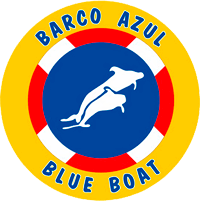 Certifications: Blue Flag
This ship has a Blue Flag. The observation of cetaceans is currently an exceptionally important tourist activity and generally represents, for the majority of people who undergo this experience, their first contact with marine mammals. In the Canary Islands, the observation of cetaceans for tourist purposes is regulated by Decree 178/2000 of 6 September 2000.
Free cancellation up to 24 hours before the excursion. If you cancel within 24 hours of the excursion, there will not be a refund.
Adults

Children
(6-11)
Infants
(0-5)